Fruits and Vegetables Supplier in the Philippines
Fruits and Vegetables Supplier in the Philippines
Looking to order from us?
Although the Philippines can supply meat, it is still an agricultural country and we have a good supply of sumptuous vegetables and fresh fruits such as "kang-kong" and coconut.  At Binondo Street, Fruits and Vegetables Supplier in the country, we make sure that we get our customers the best fruit and vegetables suppliers from all over the country. Also, we also supply restaurant grade fruits and vegetables for any restaurant businesses or food carts. Whenever possible, we also directly go to farm owners to help our local farmers in the fruits vegetables industry to sell their products in the Philippines market. Throughout the years, we have been building relationships with fruits and vegetables suppliers and local farmers to get you the best price possible. We understand that timing is very important when it comes to sending fruits and vegetables to all our customers across the Philippines. Our product comes from a list of suppliers and from neighboring cities within Metro Manila and other provinces and cities in the Philippines which include Quezon City, Davao City, Manila City, Davao Del Sur, Davao Del Norte, Cagayan De Oro City,  South Cotabato, and many more. Based on our experience, we have done our best to get our customers their produce in a timely manner to keep the fruits and vegetables as fresh as possible, and at the same time to help avoid spoilage of the product. If you have any questions regarding our service, we are located in Manila Philippines, and you may call us at +639664460999.
List of Fruits and Vegetables We Sell In Metro Manila and Across The Country
Our fruits and vegetables suppliers are the best in the country. Not only do they make sure that they can deliver their product in a timely manner, but they can also do so with a wide range of product in the fruits and vegetables category. We make sure that our service towards our customers reflect properly with the experience and professionalism that they bring. With our commitment to bringing you the best fruit and vegetable from across the country for your restaurant businesses or food shop, we try our best to find any new supplier that would fit perfectly for our growing market on Binondo Street. Here's the list of produce that we sell on our website:
Our fruit suppliers and distributors come from local and imported farms  across the Philippines and other countries in the South East Asian region. Our fruit list has a variety of fresh and frozen fruits. For our frozen fruits, we carry frozen berries such as raspberries, blueberries, strawberries. For our fresh fruits, we have apple, pineapple, watermelon, coconut, grape, mango, green mango, strawberry, orange, mandarin orange, papaya, dragon fruit, avocado, and many more. Please note that our fruit may be subject to availability can  depending on the season and the stock of our suppliers.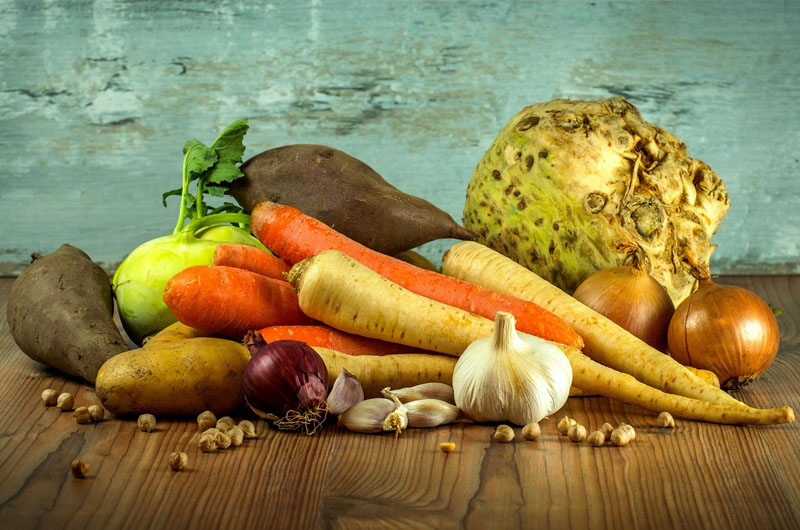 Our vegetables suppliers and distributors mostly come from local farms across the Philippines except for a few vegetables which are imported. When our vegetables harvested by the farmers, we make sure that we get their harvest in a timely manner to deliver our customers such as restaurants and other food businesses fresh produce. Our list of vegetables include garlic, onion, tomato, potato, sweet potato, cabbage, lettuce, string beans, squash, taro, spinach, and many more.  Please note that vegetables may also be subject to availability during certain seasons and stock of our suppliers.
Delivering Produce to Quezon City & Other Neighboring Cities and Provinces
At Binondo Street, we make sure that our partner couriers are able to cater to every restaurant and food business in Metro Manila such as Quezon City, and other neighboring provinces and cities in the Philippines. On a daily basis we do our best to improve our product and delivery service, and we make sure that our express courier delivers your fruits and vegetables in a timely manner to keep the product as fresh as possible and avoid any spoilage. Here's a complete list of provinces and cities we deliver to across the Philippines. If you don't see your city or province listed below, contact us at +639664460999.
Manila City, Philippines
Quezon City, Philippines
Makati City, Philippines
Pasay City, Philippines
Pasig City, Philippines
Caloocan City, Philippines
Mandaluyong City, Philippines
Taguig City, Philippines
Muntinlupa City, Philippines
Las Pinas City, Philippines
San Juan City, Philippines
Valenzuela City, Philippines
Marikina City, Philippines
Navotas City, Philippines
Cebu City, Philippines
Davao City, Philippines
Davao Del Sur
Davao Del Norte
Are you a fruits and vegetables supplier looking to be a distributor on Binondo Street?